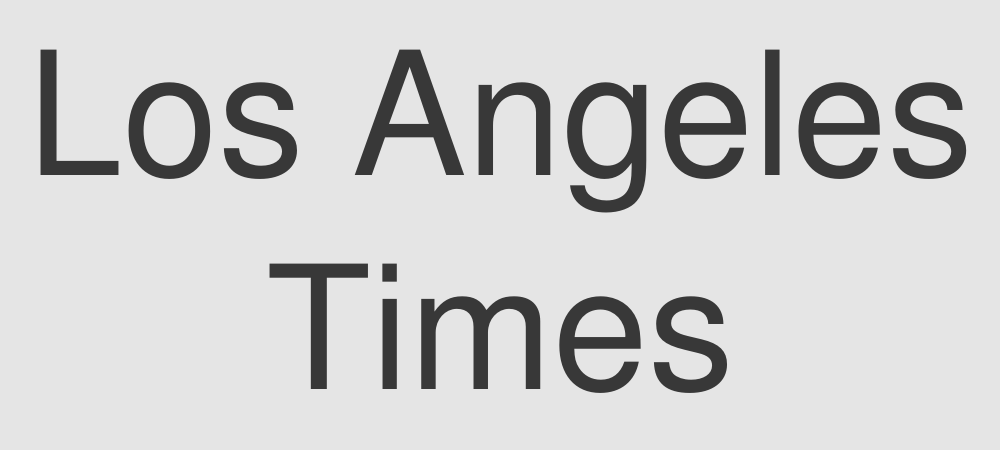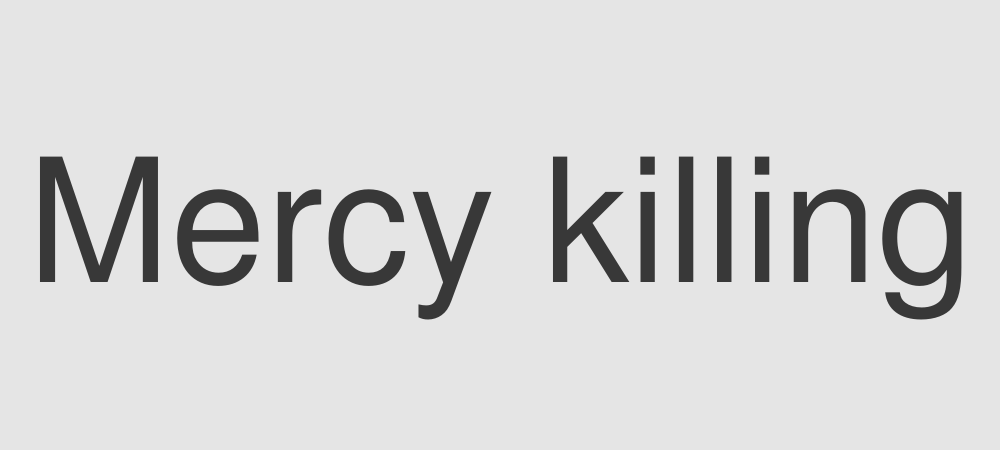 Know.ORG
The Word Is Dumping By LIZ JONES • NOV 18, 2014
Back in Bangalore, Roshan Jacob runs an in-home health care service for seniors, many whose children live abroad. "I can provide nursing services, live-in nurses, physical therapy, daily, weekly, monthly visits," Jacob says. "Any procedure I can do in the house. You name anything under the sun, medical, and I can do it in the house. OK?" He also sends frequent updates to the children abroad. It's a service that offers a sort of middle ground between retirement homes and kids moving back in.
Jacob and his partner Soumya Laxmi started this business, advantAGE Seniors, in 2001. It now employs about 500 caregivers on staff.
He firmly believes seniors are better off in their own homes, where they can keep up with their friends and hobbies. It's an idea, and business model, that's gaining traction across India. A major consulting firm recently estimated this industry is growing nearly 20 percent a year.Still, Jacob says, this approach can be a tough sell to children thousands of miles away. Distance can sometimes weaken family bonds.
"Most of the children – don't take this as negative; I'm sharing my experience with you – they're simply not bothered," he says. Jacob's price for a live-in caregiver starts at $200 a month. He says some of the children, who often work for multinational companies, balk at the cost.
"They're under the impression that India is still cheap," Jacob says. "The care-giving task is not cheap. You have to pay more to get this quality, but children are not interested in that." He acknowledges that senior living facilities in India are improving, and some are top notch. But like many Indians, it's tough for him to shake an old social stigma about these places.
"Dumping your mother," he says. "The word is dumping. Other neighbors or relatives will say, 'Oh, he dumped his mother in an old age home.'" Across town at Sanjay's multi-generational house, the kids wind down for bed. Grandfather and granddaughter tuck in on the couch.
Sanjay believes this arrangement, in this lively household, keeps his dad active and healthy. At a retirement home, Sanjay worries his father would watch too much TV and languish. I ask him whether he thinks this is the best arrangement for his father. "I think it's the best arrangement for me," he says with a grin. Like many families, they'll likely dance around this conversation for years.
The New Indian Express
AdvantAGE of Hope, Care and Helping Hands
A reporting on how advantAGE seniors established a coma care facility, the first of its kind facility that takes care of terminally ill people. The write-up highlight the efforts of advantAGE to ease the ordeal of comatose and the suffering of their kin.
Pay-back Time
This is an article written by our Chairman, Roshan Jacob about reminding the society that it is payback time for the younger generation. This article highlight how importantis thefamily protectionshield for older parents in their advanced age.
Times of India
Coma care centre takes these patients forward - TNN | Jun 13, 2011, 12.37AM
A unique coma care facility has come up in the city to rehabilitate patients, once doctors and hospitals have tried all medical processes and discharged them. What they need, and get here, is care of a different kind.
Playing on that bleak chance called miracle, the Centre For Comatose Patients takes their lives forward from hospital care. Its aim is to care for these patients and rehabilitate them, and hope for a revival.
Started by Advantage Seniors Foundation, the patients are taken care of, spoken to and put through physiotherapy. These are patients mostly with conditions of trauma, meningitis, stroke, encephalitis, brain tumour or high blood pressure who slip into a coma or semi-coma. The facility already has five patients.
A 53-year-old woman who suffered a severe brain haemorrhage and went into coma, was admitted to the centre around a month ago. So was Phillip (name changed), 56, who too suffered a brain haemorrhage and went into a semi-coma. But according to staff attending to him, he has slowly started responding to their calls by moving his head or extending his hand.
Lakshman (name changed), 46, a businessman, met with an accident which left him with a severe brain injury. Rajesh (name changed), 54, fell off his bike and injured his head. All the patients have had tracheotomy performed on them, have a peg tube attached to their stomach -- an endoscopic medical procedure in which a tube is passed into a patient s stomach through the abdominal wall as a means of feeding when oral intake is not adequate -- besides a catheter.
Coma patients need constant care, especially physical support. They need to be moved or they develop serious contractures (permanent shortening of a muscle or joint) or severe bed sores. Mentally too, we need to constantly communicate with them, either by touching or talking to them, explained consultant social gerontologist Roshan Jacob.
The youngest among the lot is Vivian Mathew, who was paralysed neck down after an injury while playing basketball. He was completely numb, but after one-and-half years, he is slowly started getting back some sensation in his arms and above his waist. I came here because I was lonely at home. My parents go to work and I did not want to stay indoors all day. I have been here for a month now and I watch TV, listen to music or watch movies, he said.
A doctor and physiotherapist visit the centre regularly. Families visit the patients often. Nurses take care of feeding, grooming, bathing, medication, bed-sore prevention, catheter management and other needs.
The Old are Precious People Too
This is about the need for more specialized care of the elderly and calls for a soft approach when it comes to elder approach again because they have special needs. Dr.Prathibha Pereira, who was associated with the erstwhile advantAGE, highlight the need for more geriatricians to tackle the various medical needs of this ever increasing cohort.
Los Angeles Times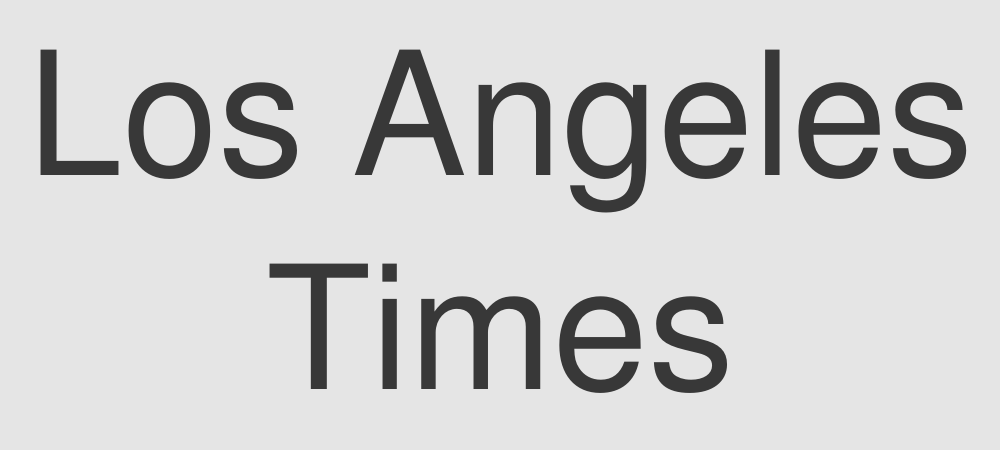 Los Angeles Times
As India's old ways change, senior Geriatric Care Facilitys are on the rise More of India s urban families are rejecting traditional extended family households, so older relatives are increasingly moving into elder care facilities, an idea long stigmatized in the country.
May 15, 2012|By Mark Magnier, Los Angeles Times TRIVANDRUM, India — R. Padmanathan Laxmi sits on a plastic chair in the entryway of the Heritage senior home talking about the fellow residents who treat him like family, which is helpful seeing as his own rarely visits.
His wife tried to abscond with their valuables, he said, so he gave the house to a niece, who ignored him after she got the property. Now his daughter is the only one who visits the 76-year-old retired teacher here in the capital of the southern state of Kerala, and that is just a few times a year.
"But she only comes to get money from me," said Laxmi, unshaven and dressed in a white lungi skirt-like garment and striped polo shirt, his voice rising in anger. It is a blessing there are homes like this. India, a nation that prides itself on the inclusive embrace of its extended families, is slowly accepting a feature long common in the West elder-care facilities.
Social changes find more urban families rejecting traditional arrangements involving grandparents, parents and children under one roof, preferring life without nosy in-laws. Economics is also playing a role as more professionals work abroad or in large Indian cities, too busy to care for aging parents.
But things work both ways, sociologists say. More older people also prefer living with others their age, even enjoying a bit of romance away from the disapproving gaze of grown-up children. "Life here is easier than living with my family in all respects," said P.V. Bhaskasan, also a retired teacher. "There is too much fighting in extended families."
'As India's traditional social contract frays, however, seniors are also more subject to neglect, physical and mental abuse and depression. In 2010, 11,100 people older than 60 committed suicide, a 20% increase from 2008. "In abuse cases, parents don't want to come out against their own children," said Anjali Raje, deputy executive director of the International Longevity Center in Pune." So it's swept under the rug.'
'The idea of senior homes has long carried a stigma in India. "I can't imagine sending my parents to one of these," said Sathish Kumar, 47, a Trivandrum rickshaw driver who shares care of his 77-year-old father with his brother. "It's rather tragic."'
'But that's changing, as more upscale gated communities for seniors, such as Mumbai's pioneering Dignity Lifestyle, offer saunas, aromatherapy, gyms and pools.'
'Because it's a relatively new concept, there's a generational difference, with those in their 70s and 80s generally more unhappy about living in a senior home and those in their 60s — a group that's had more time to watch society change around them more accepting, said Dr. C.P. Muralidhara, Geriatric Care Facility manager at Utsav Retirement Resort outside New Delhi.'
'India, with its relatively young population, is still a long way from Western nations. Most extended families still live together, and even when grown children move away they tend to stay relatively close and visit often.'
'But the picture is changing, with the number of India s people older than 60, now at 96 million, expected to double by 2030. Critics say government planners are so enamoured of the "India shining" narrative of its young people that they all but ignore the demographic shift.'
'This is the government s last priority, said Roshan Jacob, an elder-care expert. We are digging our own grave. It is a 200% crisis for India if we do not start thinking about this.'
'A recent survey by Economist magazine rated India last among 40 nations, behind Uganda, on "end-of-life care services," including access to drugs and caregivers. Only a few medical colleges in this nation of 1.2 billion people teach geriatrics. And less than 15% of the population is covered by a pension system, which offers as little as $1.50 a month.'
'Kerala is at the leading edge of the trend, reportedly home at one point to half of India's senior-care facilities. The state is among India's most rapidly aging, its average life expectancy, at 72, nearly six years above the national average. And it has one of the highest percentages of its labor force working overseas.'
'Although there are growing options for middle-class retirees, those at the bottom in India often fall through the cracks. Institutions such as the 20-bed Bethany Home for the Aged, on the outskirts of Trivandrum, struggle to cope, taking in those destitute, abandoned, afflicted with Alzheimer's disease One resident thinks he's being poisoned every time they give him his blood-pressure medicine, said the home's director, P. Edison, a minister with the Church of South India. Others don't remember they've eaten and accuse the facility of starving them.'
'"Most of those living here don't want to be here but have nowhere else to go," he said. "It takes enormous patience."At the other end of the spectrum is a growing number of upscale options, including the Utsav resort near New Delhi, where apartments for residents 55 and older in a gated enclave with manicured lawns and fancy topiary sell for $40,000 or more, plus monthly maintenance charges.'
'Residents SushilaJagtiani, 75, and her husband, Lal, 78, both retired doctors, considered living at a senior home in Australia near their son but opted for Utsav in part because it was much less expensive. "And residents in the Australia home were all lonely," she said. "In India, it's not like that. At this stage we can't adapt."'
'Laxmi, the retired teacher, who's lived at Heritage Home for 12 years, bemoans the loss of traditional Indian values in society.'
'"Young people today have become more like in America," he said. "They're greedy and have no respect for the older generation."'
'With the afternoon heat at its peak, he heads up some stairs to his 15-by-15-foot studio apartment, with a single bed, a cupboard and a small altar with images of several Hindu gods.'
'Although he's pleased that his fellow residents help one another, he says moving into a community with 56 unrelated people has its challenges. Occupants argue, yell, even have brawls.'
'"The way some residents act is quite deplorable," he said. "They may be old, but they're not always very mature."'
Open Magazine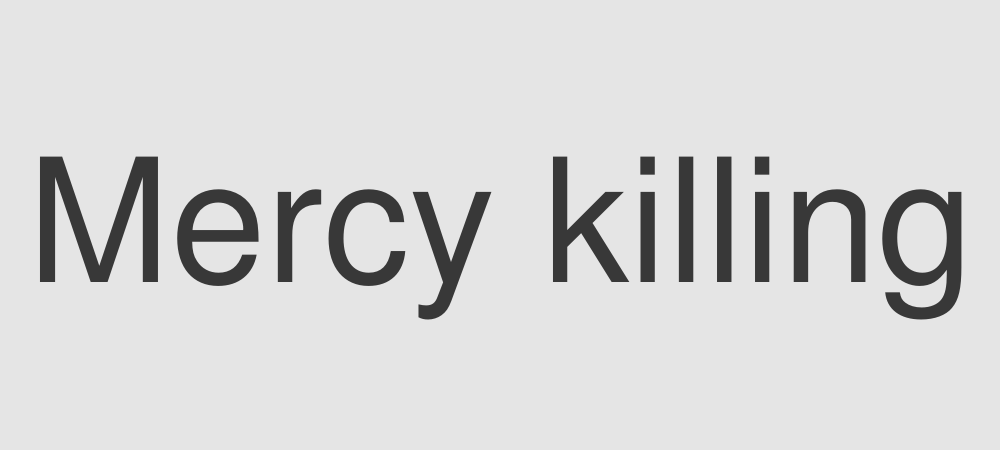 Mercy killing
While the Supreme Court has issued notices to states and union territories seeking their views on legalising passive euthanasia, the families of comatose patients Shruti, Najma and Amit refuse to even discuss the issue. They think they are being unjust to their loved ones.
BY Haima Deshpande 25 July 2014 WEB EXCLUSIVE OPEN MAGAZINE On 16 July, when the Supreme Court issued notices to all states and union territories seeking their views on a plea for legalising passive euthanasia, 55-year old Nirmala sat in a private hospital room reading the Hanuman Chalisa. Not an avid watcher of TV or a reader of newspapers, Nirmala is not familiar with the term; but her 28-year old daughter Shruti has been in a coma for a year and a half now. Nirmala has no time to focus on matters such as the SC directives—she reads the holy scriptures, chants mantras, visits temples and focuses her thoughts on getting Shruti out of coma.
Shruti, the daughter of a mid-level government employee, went into coma days after falling from a staircase, following a domestic quarrel with her husband after a month of marriage. The doctors attending her gave up all hopes six months later.Though her husband and his family did involve themselves in the beginning, they have stopped visiting the hospital and inquiring after Shruti's condition. Her mother Nirmala is unfazed by their attitude and has held on to the hope that her daughter will wake up one day; but as the days progress, Nirmala's father has come to believe that his daughter may never wake up.
Though doctors have categorically told the parents that there is no hope for Shruti, her parents have made offerings at various temples, consulted astrologers, clairvoyants, Pranic and Reiki healers in the hope that the doctors may be proved wrong. "Every one of them has told us that Shruti will never be alright again. We don't want to give up hope. She's young, she may wake up one day," says Nirmala whose health has also deteriorated in the months spent nursing her daughter.
The medical costs have run into the crores, completely draining the family of all its resources, including their house and savings. "Every day is a battle," says Nirmala. "We do not know where the money for the next day's bill will come from. My son and his wife want us to let go and do not support us financially. So there is just her father and me left to fight this daily battle." She does not cry as she feels that it will weaken her resolve to take care of Shruti.
In yet another case. in February this year, 48-year old Hyderabad resident Najma, a mother of three, was discharged from a well-known hospital in Mumbai after a prolonged battle over accumulated dues. She had slipped into coma following a reportedly flawed administration of anaesthesia during a hysterectomy surgery in 2008. The doctor's error has cost the family Rs 8 crore and put Najma into a permanent vegetative state. Three months after Najma slipped into coma, the doctor who had administered the anaesthesia was found dead in her room. Police suspected that the doctor had committed suicide, probably out of guilt.
Najma's husband owns a tobacco manufacturing unit in Andhra Pradesh, and in the six years that have passed, he has had to keep travelling between Hyderabad and Mumbai to attend to his business, children and bedridden wife. Though he had sought a patient discharge, the hospital was unwilling to agree, as the dues had mounted. After a prolonged legal battle, the hospital agreed to waive the Rs 8-crore dues. Najma has been reportedly taken to Ukraine for further treatment.
In another hospital in Mumbai, 27-year old Amit, a victim of the bomb blast in a first class compartment of a suburban Mumbai train on 11 July 2006, lies in a permanent vegetative state. He has been in this condition since the day he was first admitted. At the time, Amit was just 19 years old. Doctors are unwilling to commit themselves to a time frame for his recovery, and since Amit is a victim of a terrorist attack, the State has paid compensation; but it is still not enough to cover the mounting hospital bills. Like Shruti's parents, Amit's parents too have turned to the Almighty for help.
His father is well aware of passive euthanasia and its legality in India, but is staunchly opposed to it. He believes that no one has the right to take away a life, and so, Amit's family continues to sit by his bedside in the hope that there will be some change in his condition.
"Coma care is not easy. It is strenuous and takes its toll on the family," says Roshan Jacob, social gerontologist who has set up a Centre for Comatose Patients in Bangalore. "The initial enthusiasm of looking after comatose patients tapers off. Families cannot continue to look after comatose patients over long periods of time. When doctors realise that there is no hope they push the relatives to take the patients home," says Jacob, who is a firm proponent of passive euthanasia.
The 12-bed facility run by Advantage Seniors has eight comatose patients at the moment. Four passed away this month, though in the two years since the facility has been set up, four comatose patients have recovered as well. Though many of the patients are from in and around Bangalore, the last two years have seen patients brought in from other cities as well. Of the most recent, two are from Mumbai, one is from Ahmedabad and two from Chennai.
Jacob says that even though his patients are in coma, they are given a daily bath. "Their clothes are changed and their hair is combed. I believe in making them look good. Who knows, but maybe these patients too feel good. They are made to sit on a wheel chair and taken to the verandah for fresh air. I believe that the end should be comfortable. I offer dignity, care and compassion," said Jacob.
In response to a petition filed by the NGO Common Clause some months ago, the SC recently sought responses from states and union territories on the need to legalise 'living wills'. The SC has appointed former solicitor general T R Andhyarujina as amicus curiae to assist in the cases relating to legalising euthanasia.
The Centre had, in its submission to the SC, argued that passive euthanasia is a form of suicide which cannot be allowed. This has yet again triggered a debate on passive euthanasia which was legalised by the Supreme Court in 2011—but with strict guidelines to prevent abuse. This verdict was in response to the plea of activist-author Pinki Virani, filed in 2009. The plea asked for the right to euthanize her friend ArunaShanbaug, a nurse, who following a heinous rape has been lying in a permanent vegetative state in a special room of the King Edward Hospital in Mumbai for the last 40 years.
Former SC judge MarkandeyKatju had in 2011 delivered a landmark judgement on passive euthanasia and supported the decision through practical reasons. An excerpt from the decision says, "Who's going to pay for the patient if they are in coma state forever? There has to be a practical view and the life support system should be withdrawn. There are huge costs involved to keep a person on heart and lung machine. The family will go bankrupt. To avoid any kind of misuse, the High Court has been involved. The HC will consult a panel of three doctors before the life support system is taken off in case of passive euthanasia," judge Katju had then said.
The Law Commission while reviewing the SC order of 2011 had stated that for "competent patients who have not taken informed decisions, a doctor can take a decision to withhold or withdraw medical treatment if that is in the best interests of the patient". However, for the families of Shruti, Najma and Amit passive euthanasia is not an option. They refuse to even discuss it thinking that they are being unjust to their comatose patients.
Many believe that doctors also make mistakes in diagnosing a patient's condition and severity of condition, therefore if euthanasia is legalised, personal autonomy and choice will be severely compromised. According to sources, presently, passive euthanasia is being practised by many doctors in case of comatose patients but this is only known to the immediate family of the patient. "It is going on. The doctors are advising families with patients in the ICU with no chances of recovery to give them an informal go-ahead to stop medications. Often the doctors with the permission of the family will wean the patient off the ventilator and let the patient die," said a source in the know of such thing. "This never comes to light as both the family and the doctors keep quiet," said the source. "In such cases when passive euthanasia is applied I have seen family members going through guilt, anger or bitterness," said the source.
Interestingly, doctors say that in the case of male patients (not the old ones) the families will go through any lengths to ensure that care is given to them. However, in the case of women coma patients few families are willing to keep on going. Female comatose patients face quicker abandonment from their families, say doctors.
Studies in the Netherlands, where euthanasia is legalized, have found that voluntary euthanasia can progress on to become involuntary euthanasia. In 1990, a study by the Netherlands Government found that over 1,000 people had been killed without their consent. In 1995, the number was 900. In its 2001 findings The Lancet had estimated that Dutch doctors had euthanised around 3,000 patients and also assisted in the suicides of about 140 patients. However, in 840 cases Dutch doctors had ended lives of patients without the explicit request of the patient, says The Lancet. The Netherlands has a very liberal law pertaining to euthanasia. The courts there are now permitting euthanasia not only for the competent terminally ill but also for comatose patients. Even infants with serious handicaps and people suffering from severe depression can also be euthanised, say Dutch courts.
A group of doctors, a mix of Indian and foreign-origin, have started an online chat service wherein the relatives of comatose patients can seek answers to their queries online. A majority of the queries relate to the cost involved and the time frame for recovery. Jacob too feels that families find it necessary to budget for comatose patients. "The first question often asked is how much the care will cost and the next is the time frame for recovery. Families of such patients need sustained counseling. That is absent in India," said Jacob.
Studies have found that about 40 per cent of the comas are drug induced. About 25 per cent are caused by lack of oxygen reaching the brain. In 20 per cent cases it is caused due to strokes, trauma to the head, malnutrition or abnormal glucose levels are the catalyst in 15 per cent cases. ArunaShanbaug is the longest living comatose patient in the world, said doctors. Earlier, Elaine Espisito of Tarpan Springs (Florida) was comatose for 37 years, the second largest recorded period after EdwardaO'Bara who was comatose for 42 years. While Espisito died on November 25, 1978 at the age of 43, Edwarda of Miami came to be known as the Sleeping Beauty. She died at age 53 on November 23, 2012.
Edwarda's doctor Wayne Dyer wrote a bestseller - A Promise Is A Promise: An Almost Unbelievable Story of A Mother's Unconditional Love And What It Can Tell Us - on the care given to her by her family.
Bangalore Mirror
Loving the Unloved
This write-up profiles Soumya Laxmi, co-founder of advantAGE seniors, as one of the very few whose passion is caring the elderly. Bangalore mirror mentions Ms. Soumya as one of the pioneers in the care industry.
Deccan Herald
Tender Loving Care
It's all about how advantAGE doles loving care and shelter to the terminally ill, which helps to bring back smile, though they are in pain. Reporter, Ms. Senthalir, highlight the present day malfunctioning of the society where elders are neglected and given inferior care.
Gently into the Sunset
Learn how advantAGE Seniors, formerly known as 'Medicoshelp' operates in the care of the terminally-ill. With specially tailored packages to ease the last days of the terminally ill patient, and the emphasis is not on curing the illness, but to free the person from pain and discomfort by providing physical, emotional, social and spiritual comfort. The emphasis is on empathy, love and compassion.
Every Single Day, They Live on the Edge
Roshan Jacob, our Chairman explains the need to develop long term care facilities for the elderly in an article published in Deccan Herald. He cautions about the fragmented elderly care system
Caring for the Terminally Ill
Experts from advantAGE seniors with their long years of experience discuss how the terminally ill has to be treated and how to care for them at a stage where recovery seems unlikely. The article draws guidelines to follow while caring for the terminally ill and to mitigate physical symptoms that may indicate distress nearing end of life.
Care in the Twilight Years
Though there is critical demand for geriatrics in our hospitals, the lack of this speciality, is what annoys our Chairman, Roshan Jacob. In this article, he exhorts our health care systems to show more empathy towards elders and calls for a well-defined strategy for geriatric care.
How do we protect our aged loved ones? This is the question the author, chairman and consultant social gerontologist at advantAGE Seniors answers here. He details all the changes age brings and also lists out the support services that may be provided to them in a elder friendly approach. He also highlights the need for a revamp in the current healthcare system and how to bring about modifications to a system that is tormenting the elderly.
Of Life and Death
In this article, Roshan Jacob tells why it is important to have advance directives as a part of your medical records. He is of the opinion that it is better to reveal the aspirations and wishes beforehand so the children or the relatives and even the medical team who treats can act accordingly.
The Indian Express
Timely Health Care at Your Doorstep
This coverage is about how the home health services of advantAGE help the aged stay at home and receive quality care in their later years.
The Pioneer
Care for Mom and Dad
The importance of social gerontology and geriatrics in the coming years is highlighted in this article. Also the need for assisted living facilities in the society and how advantAGE is pioneering in both these areas.
Mathrubumi
A Malayalaee Initiative – Care for the Comatose
Though in coma, still every life is precious, advantAGE believes coma patients cannot be written off but their dignity should be preserved. Mathrubhoomi, a leading vernaculardaily in Kerala writes about the first of its kind initiative for the care of the coma patients.
MalayalaManorama
AdvantAGE, a Synonym for Compassion – Coma care
A reporting on how we take care of the coma patients and also about all our efforts for the infirm elders. It also elaborates how a day unfolds in advantAGE Geriatric Care Facility.
Preserve and attend with compassion
An article written by our Chairman, Roshan Jacob about coma condition and the care needed for such patients. It explains coma scale as well as the need for extra care to avoid more complications and infections.